Thanks for a great home show season!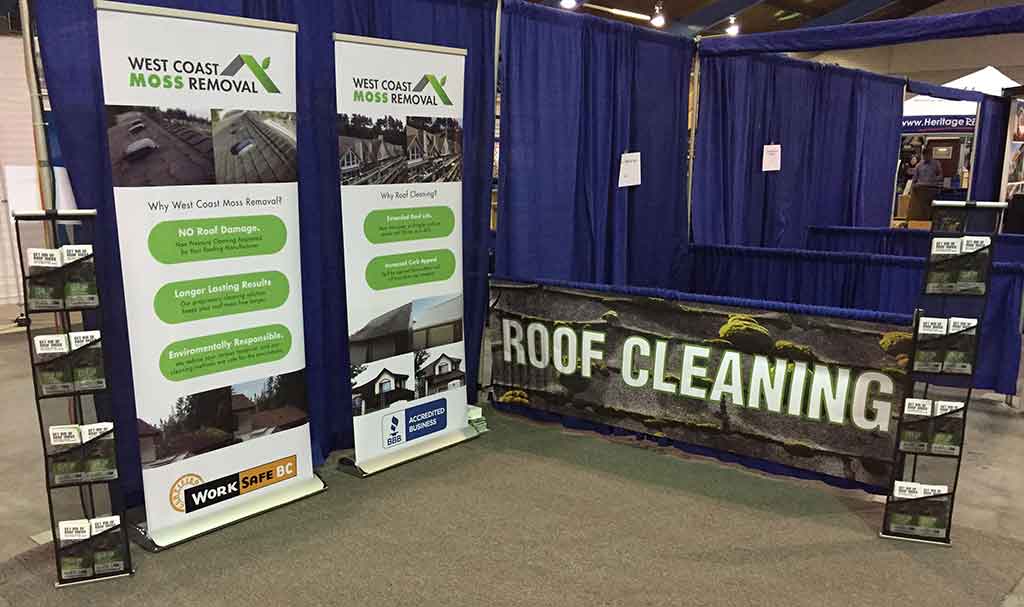 Vancouver Home and Garden Show
Thanks to everyone who made the Vancouver Home and Garden Show, North Vancouver, Tri-Cities, and Langley home shows a big success this year! It's been great meeting new clients and educating the general public on the advantages of roof cleaning and moss removal. For us at West Coast Moss Removal, we see the negative effects moss and algae growth have on roofs almost every day, but for the average homeowner, it can easily go unnoticed. We found that many homeowners were unaware of the service and the potential years of roof life they could stand to lose. After all, the goal is not just to improve the look of your roof, but to increase the longevity of your roof, and save you money in the long run.
Thanks again to everyone we met at the home shows this year!