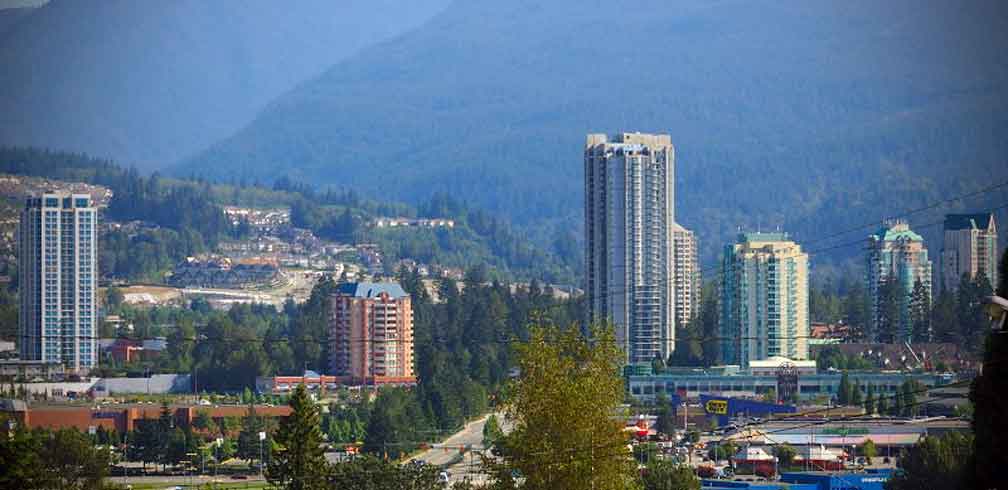 Roof cleaning in Coquitlam
For the last tens years we have been professionally cleaning roofs in Coquitlam. We offer safe, pressure free roof cleaning services in Coquitlam that will restore your roof to its original condition.
Non-pressure cleaning
Our process involves the careful manual removal of moss, followed by a low pressure chemical sterlization treatment that eridicates any remaining moss roots and algae from your roof.
This softwash approach is the golden standard for roof cleaning companies accross North America, and is endorsed by Roofing Manufactures (ARMA), Roofing Contractors, (NRCA) and the largest Roof Cleaning Associations (RCIA, PRCA).
Asphalt Shingles
If you have asphalt shingles, your primary concern should be how to clean them in a way that will maximize their roof life. Our hybrid process is delicate on asphalt shingles, and will leave them moss free for an average of 4-6 years.
To learn more about how we clean asphalt shingles, click here.
Concrete/Clay Tile
If your home has concrete or clay tiles, you may notice that the your seems to be the perfect enviroment for moss and algae to grow. That's because your tiles naturally create shaded areas where moisture can be retained and organics can safely grow.
If you have a concrete tile in Coquitlam, your priority should be finding a contractor with experience working on concrete roof who will not damage your roof, as well as an outfit that will be able to apply a treatment that will deeply penetrate your porous tiles.
Given that moss and algae are an organic infestation, there spores spread deep into the tiles of your roof, and a surface clean will not be sufficient to keep moss and algae at bay on your roof for an extended period of time. This is why Coquitlam Roof Cleaning contractors need to be able to apply a chemical treatment that will thoroughly sterilize your tiles, leaving the roof completely free of any living organic material. This will not only leave your roof clean for 4-6 years, but will ensure it looks new again.
Coquitlam Roof Cleaning
If you're like many of our returning Coquitlam customers, you will only need to have your roof cleaned once every 4-6 years.  Whether you own one of the many concrete tile roofs in Westwood Plateau, Eagle Ridge and Burke Mountain, or have an asphalt shingle roof in Central Coquitlam, we can help.
Many of the homes in these neighbourhood have been built within the last ten to twenty years, and are due for roof cleaning. They can often be challenging, steep pitched roofs, but we specialize in these types of roofs, and have the equipment and expertise to get it done.
If you would like to learn more about roof cleaning and moss removal, please click here to learn more about our process.
Learn More
If you're interested in Roof Cleaning in Coquitlam, and would like to improve the appearance of your home as well as prolong the life of your roof you can request a free quote.
Request a Free Quote