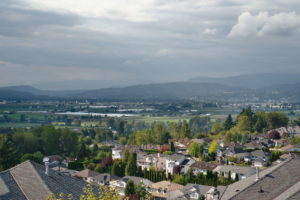 Roof cleaning in Abbotsford
We've been cleaning roofs in the Fraser Valley for many years now and we are experienced with the various roof types commonly found in Abbotsford. Whether you have an asphalt shingle roof or concrete tile roof, our professional team can remove moss and algae growth and restore it to looking great again.
If you would like to learn more about roof cleaning and moss removal, please click here to learn more about our process.
Learn More
If you would like to improve the appearance of your home as well as prolong the life of your roof you can request a free quote.
Request a Free Quote